I'm going to do something a little bit different this week. First of all, I have exciting news! Even though I am not even close to computer literate, after much online research, I finally figured out how to make a button and here it is: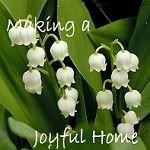 Please feel free to grab it!
And since I have this, instead of me providing the links this week, I'm going to rest, celebrate and do my first-ever blog hop. Instead of my highlighting what I think has been interested to read online this week, I want YOU to show me what you think is worth reading. Please link an article below and link back here with my button. Thanks and I can't wait to see what great reads await!